GV Fabric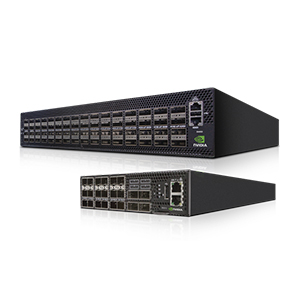 ブランド

型番

GV Fabric

品名

Compact, High-Speed Ethernet Switches for Broadcast IP Routing Systems

GV Fabric is a COTS (commercial-off-the-shelf) IP switch enabling format agnostic signal routing for small to enterprise-wide installations. Operation has been rigorously tested with Grass Valley IP edge devices and in typical workflow scenarios, thus ensuring all the main equipment for an "end-to-end" IP solution can now be sourced from a single leading supplier. Its seamless integration with proven and established GV Convergent router control and Orbit configuration and monitoring systems dramatically reduces deployment timelines, system upgrading, fault finding and customizing workflows. GV Fabric's scalable technology means it's equally at home in spine-and-leaf or monolithic type structures both for single or redundant network schemes. It's non-blocking architecture exhibits zero packet loss at very low latency and is fully compliant with PTPv2 timing protocol for device and network timing offering alternative clock distribution schemes including transparent and boundary clock mechanisms.
Two versions of GV Fabric are available: A 1 RU full rack width 32x QSFP28 port switch and a 1 RU half-rack width 16x QSFP28 port switch providing the equivalent of up to 2048×2048 HD (256×256 UHD-1) and 1024×1024 HD (128×128 UHD-1) signal switching capacities, respectively. All ports are fully independent and auto-sensing supporting Ethernet speeds of 1/10/25/40/50 and 100 GbE.
> 製品特長
IP switches specifically created for broadcast and media applications
Grass Valley supplied COTS-based hardware
Software pre-installed with "docker container" for future applications
Verified operation with Grass Valley edge devices and typical workflow scenarios
Seamless integration with GV Convergent router control and Orbit configuration and monitoring systems
Eliminates all potential consultation with third-party switch vendors
Fully Compliant with IGMP internet protocol and PTPv2 for device and network timing
QSFP28 and QSFP+ fiber modules available with SR (short) and LR (long) range options
Provides users with a "one stop shop" with Grass Valley for IP-based broadcast solutions
State-of-the-art performance
Two models:
1 RU full width 32x QSFP28 100 GbE ports
1 RU half width 16x QSFP28 100 GbE ports
Autosensing port speeds
Non-blocking, zero packet loss architecture at full data capacity
Very low through-port latency
Low power consumption compared with industry-leading vendors
> 製品仕様
Technical
Layer 2 Features: IGMPv3, VLAN 802.1Q (4K), 1/10/25/40/50/100 GbE
Layer 3 Features: PIM-SSM, PIM-SM, IGMPv3
Management: SNMP v1,2,3,10/100/1000 Mb/s Ethernet RJ45 management ports, USB, Console port
Synchronization: IEEE-1588-2008 (PTPv2, SMPTE ST-2059 profile)
Docker Container: Persistent container & shared storage
Standard Compliance
Safety: CB, cTUVus, CE, CU
EMC: CE, FCC, VCCI, ICES, RCM
Temperature:
Operating 0°C to 40°C (32°F to 104°F)
Non-operating -40°C to 70°C (-40°F to 158°F
Relative Humidity: 5% to 85%
Operating Altitude: 0 to 2000m (0 to 6561 ft.)
Hazardous Substances: RoHS6
> ORDERING INFORMATION
GVF-1032-100G
GV Fabric 100 GbE 1 RU Ethernet switch, 32 QSFP28 ports with 2 power supplies (AC).
Includes rail kit.
GVF-516-100G
GV Fabric 100 GbE 1 RU half-width Ethernet switch, 16 QSFP28 ports with 2 power supplies (AC).
Rail kit must be purchased separately.
Mounting Option
GVF-5XX-RK2
Rack installation kit for GV-516-100G.
Allows installation of one or two switches side-by-side in standard depth rack.